Collectieve intelligentie is de gedeelde informatie die ontstaat bij samenwerkingen en collectieve inspanningen. Door samen te werken komen nieuwe inzichten naar boven en zullen er sneller nieuwe ideeën uit de bus komen. Visuality helpt bij het naar boven brengen van collectieve intelligentie, ondermeer door je evenement of vergadering te ondersteunen via een interactieve en visuele begeleiding.
✓
Sfeer- én resultaatgericht
✓
Actief in binnen- en buitenland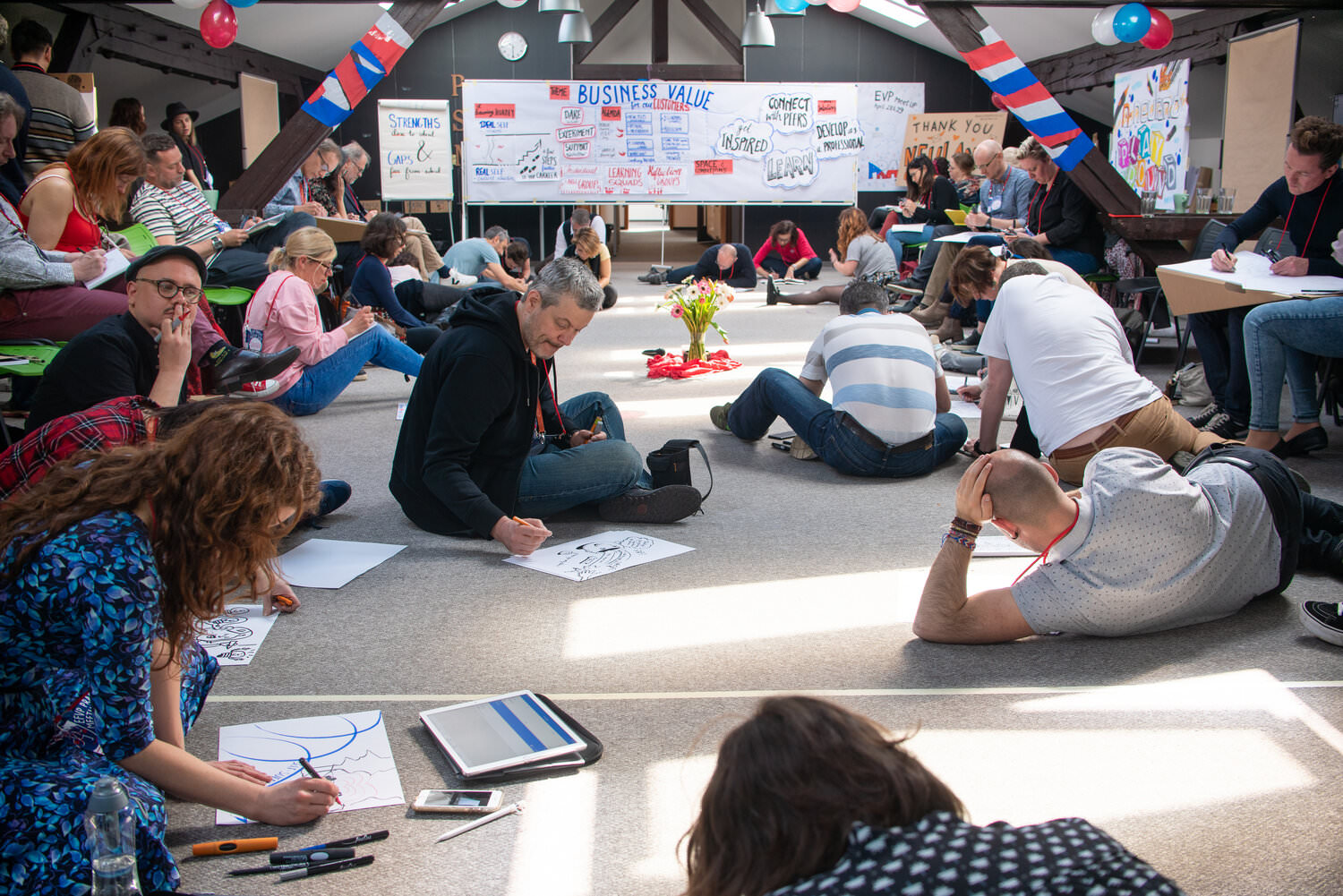 Wil je meedoen aan één van onze trainingen?
Een meeting via ons leidt tot een hoge collectieve intelligentie
Het doel van een meeting is om dingen te bespreken en als groep tot nieuwe inzichten te komen. Wij begeleiden vergaderingen steeds met een visuele ondersteuning . Zo kunnen we bijvoorbeeld live tekenen, waardoor we de interactie bevorderen en de productiviteit verhogen. Door iedereen erbij te betrekken, bevorder je niet alleen de sfeer, maar stijgt ook de kans op collectieve intelligentie.
We werken met verschillende methodes voor groepsfacilitatie, afhankelijk van je wensen en noden. Denk bijvoorbeeld aan Art of Hosting, Appreciative Inquiry of Deep Democracy.
Schakel onze experts in
Na een groepssessie met Visuality zal je meteen merken dat collectieve intelligentie tot nuttige resultaten leidt. Heb je interesse? Contacteer ons team dan door een e-mail te sturen naar info@visuality.eu of door te bellen naar +32 (0)2 321 53 25. Je bent ook altijd welkom in ons kantoor in Brussel. Wij doen helpen je met plezier om je verhaal uit de doeken te doen.