We are
Visual changemakers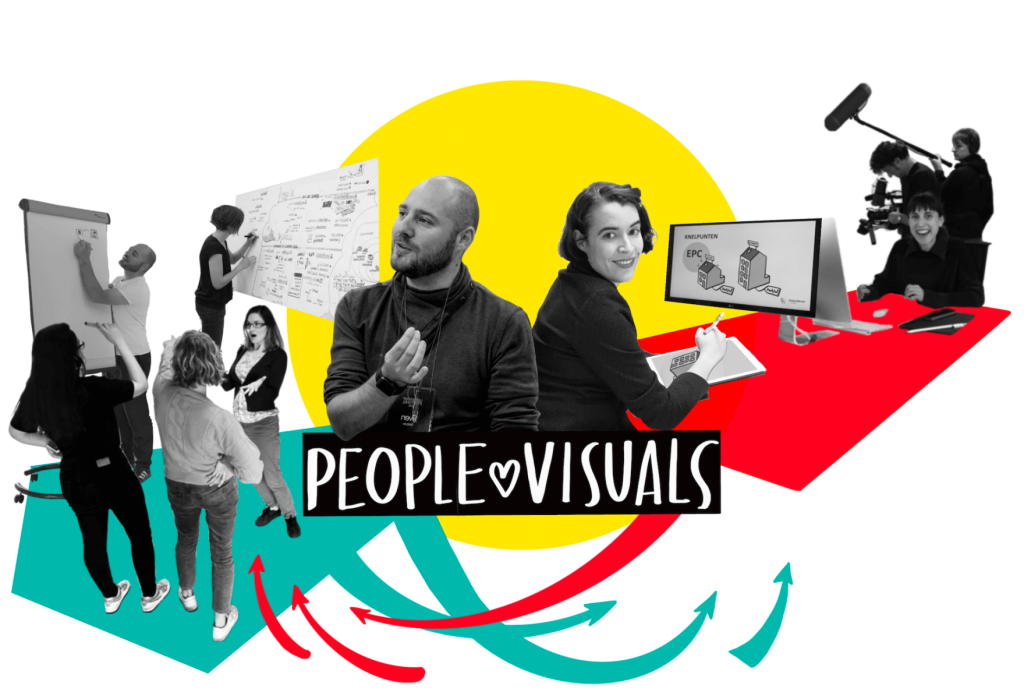 Visuality, was able to show us the enormous potential of visual tools for expressing complex matters. Jointly, we engaged in a process of finding creative solutions that met our intentions. Their patience and flexibility to engage with our thinking was crucial for the final success.
We were positively surprised by the way and the professionalism with which Visuality team managed to put in images a rather theoretical and complex presentation. A big thank you to the entire team!
We were so happy with the result that we promoted the images via social media and we will be using them in our advocacy work in the near future.
"Visual dash and a creative approach" is what comes to mind when I think back to my collaboration with Visuality. In the spring of 2020 Visuality presented a webinar on online collaboration for my legal newswire Lexalert. Visuality's ability to inspire participants on new ways of online meeting, discussions, brainstorming,… was striking. Word of mouth publicity was impressive as months later other people still asked for access to the presentation. And… Sven managed to loosen up even the most stiff lawyers. Still a historic feat in the records of Lexalert! Visuality is top notch when it comes to training, webinars and online events and I highly recommend working with them."
In January 2021, the Seas At Risk team received an online facilitation training by Sven and Mara from Visuality. Prior to the training, Sven and Mara took the time to understand the team's precise needs by sending out a questionnaire. The training, which took place in the morning over two days, was not only informative and reached our needs, but was also interactive, relaxed and fun, teaching us not only how to successfully facilitate an online meeting on a technical level but how to bring engagement and interaction amongst the participants. They took the time to answer any questions and queries we had throughout the course of the training. I would highly recommend Visuality to any other company or organisation who is looking for a dynamic, "outside of the box", memorable online training.
"Visuality delivered an outstanding training on how to deliver a successful and engaging online presentation in only 6 weeks, showing flexibility, commitment, and capacity to understand our needs and meet our expectations and deadlines, which was highly appreciated. I certainly recommend Visuality services and we will use them again in the future both to create new contents for our stakeholders and help us deliver modern, engaging sessions during Euroanaesthesia."
We've had the privilege of working with numerous remarkable clients from a wide variety of sectors. We take pride in the impact that our expertise as changemakers had on them and on having been able to support them in reaching their goals.