Zoek je een professioneel bedrijf dat veranderingstrajecten kan begeleiden? Dan zit je bij Visuality op de goede plek. Wij leiden zelf een bedrijf en hierdoor begrijpen we als geen ander dat een bedrijf leiden niet gemakkelijk is en dat verandering creëren niet altijd even vlot verloopt. Wij staan je daarom graag bij om de transitie te vergemakkelijken.
✓
Sfeer- én resultaatgericht
✓
Actief in binnen- en buitenland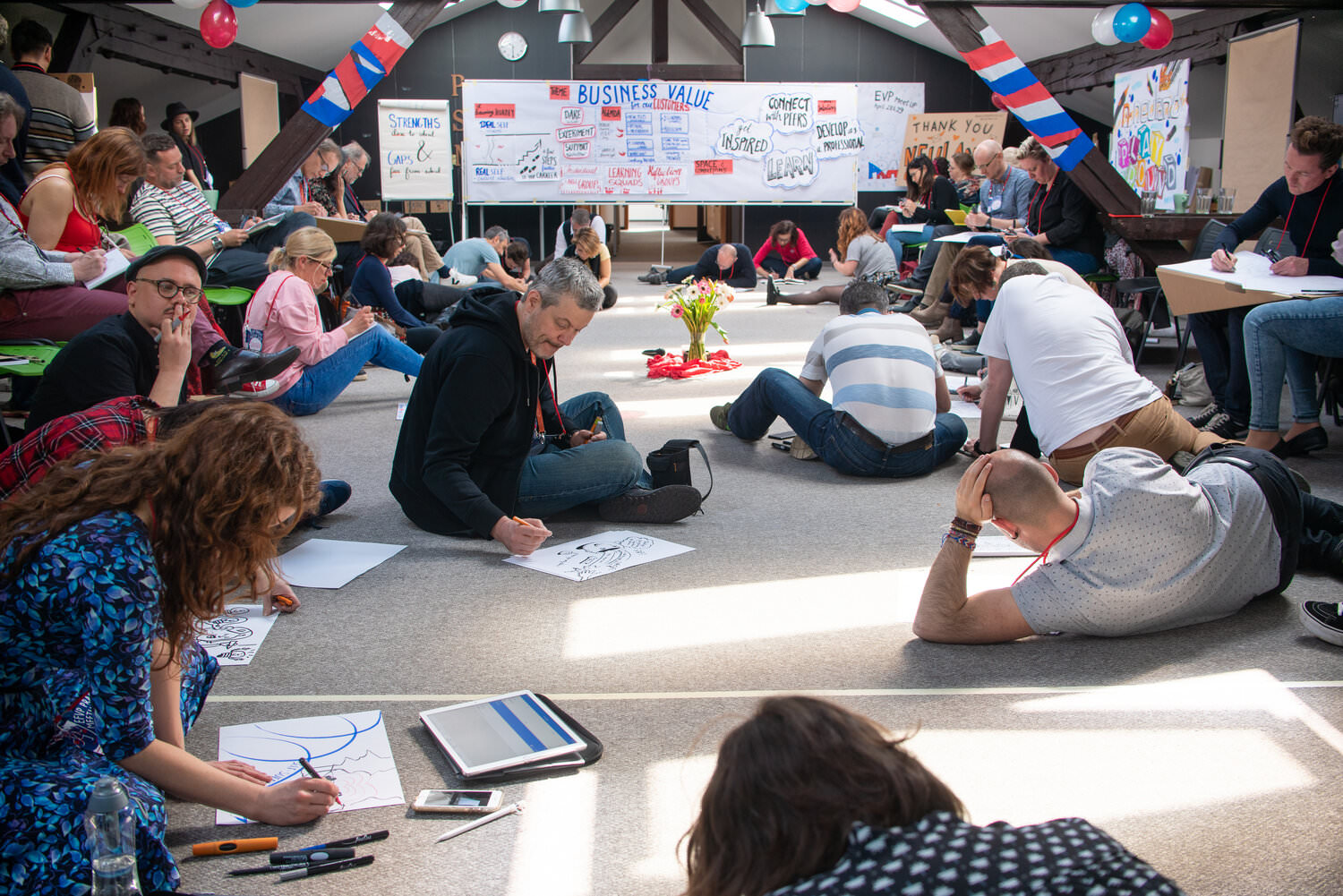 Wil je meedoen aan één van onze trainingen?
Wij helpen door veranderingstrajecten te begeleiden
Bij het runnen van een bedrijf, moet je op heel wat zaken letten. Wat is het doel van onze organisatie? Wat voor manager wil ik zijn? Welke mogelijkheden zijn er om te groeien? Net als tijdens het begeleiden van vergaderingen proberen we ook bij veranderingstrajecten te focussen op positieve evoluties. Zoals steeds gebruiken we daarvoor duidelijke en begrijpbare visuele taal zowel tijdens jullie meetings als bij de informatiestromen tijdens het veranderingsprocess.
We maken hiervoor bijvoorbeeld gebruik van infografieken of heldere, goed ontworpen presentaties. Op die manier worden veranderingstrajecten binnen je bedrijf dynamisch, interactief en breder gedragen. Concreet begeleiden we veranderingstrajecten zoals:
Cultuurverandering
Vertrouwenskwesties
Leiderschapstrajecten
Teamontwikkeling
Transformatie naar teal, agile of zelfsturende organisatie
Laat je begeleiden
Wil je jouw veranderingstrajecten laten begeleiden door ons bedrijf? Wij geloven sterk in het belang van verandering en helpen je graag bij de verwezenlijking. Benader ons via het contactformulier, bel naar het nummer +32 (0)2 321 53 25, of spring binnen in ons kantoor in Brussel. Onze specialisten staan voor je klaar met begeleiding op maat.