Visual storytelling is the new language of the information age. As you experience the increasing change and complexity that surrounds us, you often need more than traditional graphic design to make visuals that are fit for your purpose. We do that! With our deep understanding of human systems and trademark co-creation sessions where we light-heartedly challenge you to get to the heart of the matter, we deliver visuals that work!
Visuality will help turn your complex messages into attractive stories through: 
Infographics
Explainer videos
Presentations
Manuals and reports
Training material
and more!
Curious how visual storytelling can support you?
A mural on your wall, office window or other surface!
You want your vision, mission statement or roadmap on your wall? 
Of course we can do that! After co-creating the design with your team, we use a cool and simple paint-by-numbers system to jointly create an eye-catching mural in your office space! 
All we need is your team, a flat, surface and some funky paint!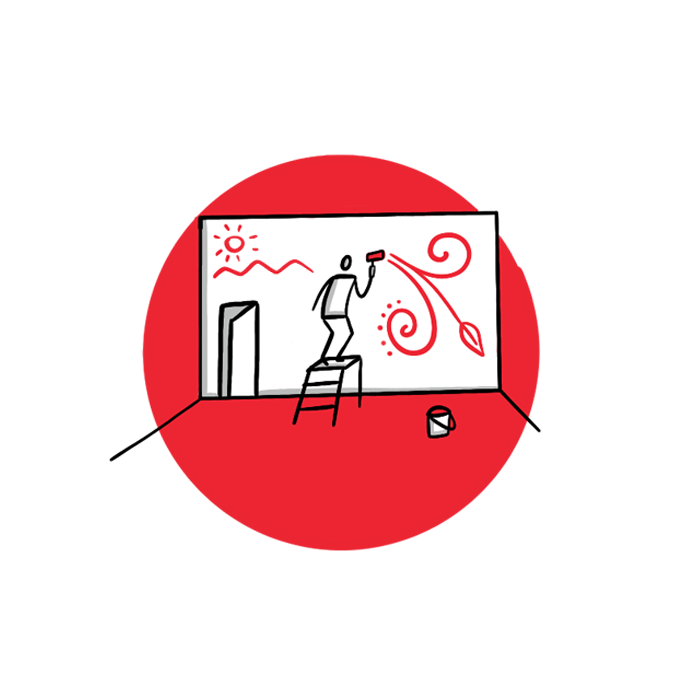 Did we spark your interest?