At Visuality, we accompany small and large groups during co-creative workshops. We organise such workshops for various groups, for employees as well as the management of companies and organisations. We support these sessions in a visual way. After all, we believe that if we can visualise things, they will be more understandable and clearer.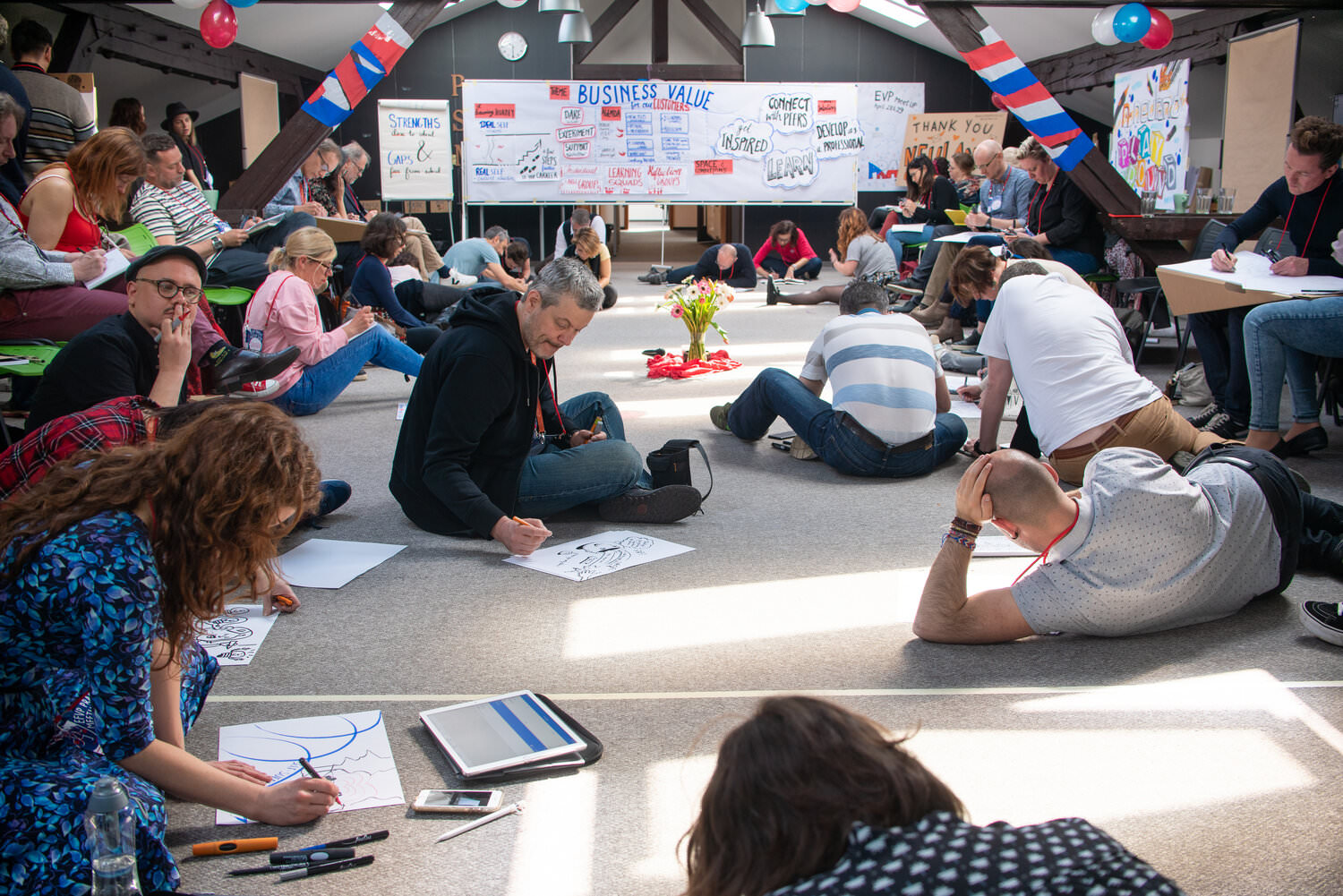 Do you want to participate in a training?
We bring people together during co-creative workshops
We bring people together in co-creative workshops. During these group sessions, we talk about how to achieve better cooperation within a company or organisation, we help to define your company's vision or to facilitate team meetings. You can also turn to us to create a visual summary during meetings to make clear what is actually going on during your meetings, conferences, presentations or events.
Whatever you hire us for, we always work with visuals, because we know that makes everything clearer. Our co-creative workshops can be held offline as well as online.
Feel free to contact us
You can engage Visuality all over the world for co-creative workshops. We work with a professional team and if needed with reliable freelancers. This enables us to start our projects everywhere. We work in English, French, Dutch, and Portuguese. Feel free to send us all your questions via the online contact form or via e-mail to info@visuality.eu. You can also call us on +32 (0) 2 321 53 25 or visit us in Brussels.